Rose Geranium Scented Stones

Fragrant, glittery beads scented with rose geranium, African tea rose and lavender essential oils. Great for a table, closet, drawer, locker, kitchen, bathroom, even shoes for environmental fragrancing.  Placed atop a bed of raffia in an attractive metal tin with decorative bow.  Also available in a votive candle holder and as a sachet.  Please
e-mail
for pricing.
Nag Champa Scented Stones

Fragrant, glittery beads scented with Nag Champa fragrance oil from India and frankincense essential oil. Great for a table, closet, drawer, locker, kitchen, bathroom, even shoes for environmental fragrancing. Placed atop a bed of raffia in an attractive metal tin. Also available in an attractive votive candle holder and as a sachet.  Please
e-mail
for pricing. 
Quickscents Aromatherapie

Soaps, Sachets, Massage Oils and Other Aromatic Products
Below are some pictures of my sachets.  I offer them in two combinations: rosemary, peppermint and cedarwood in addition to clove, cinnamon and cedarwood.  They are great for bathrooms, closets, drawers, shoes, gym bags, lockers, exercise rooms, anywhere that you want an invigorating fragrance.  They make great hostess gifts and favors, as well.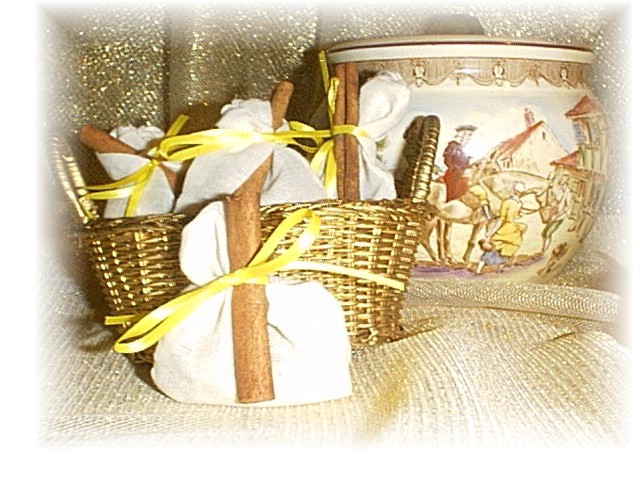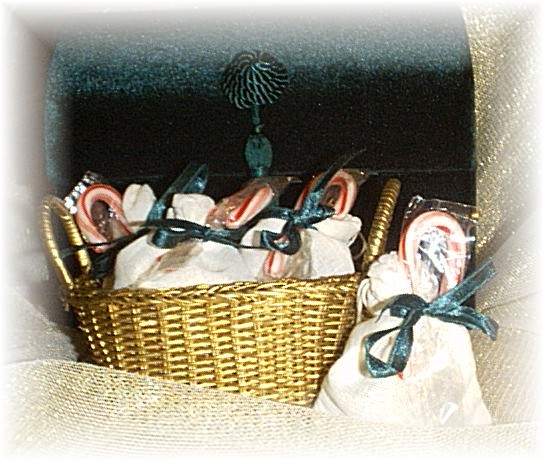 Rosemary, Peppermint and Cedarwood Sachet

Cinnamon, Clove and Cedarwood Sachet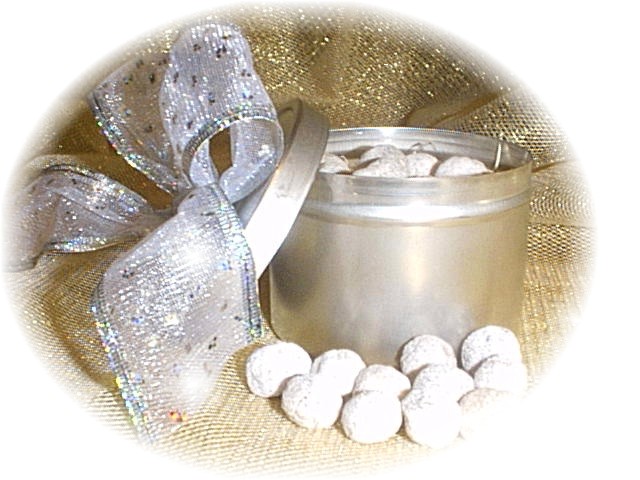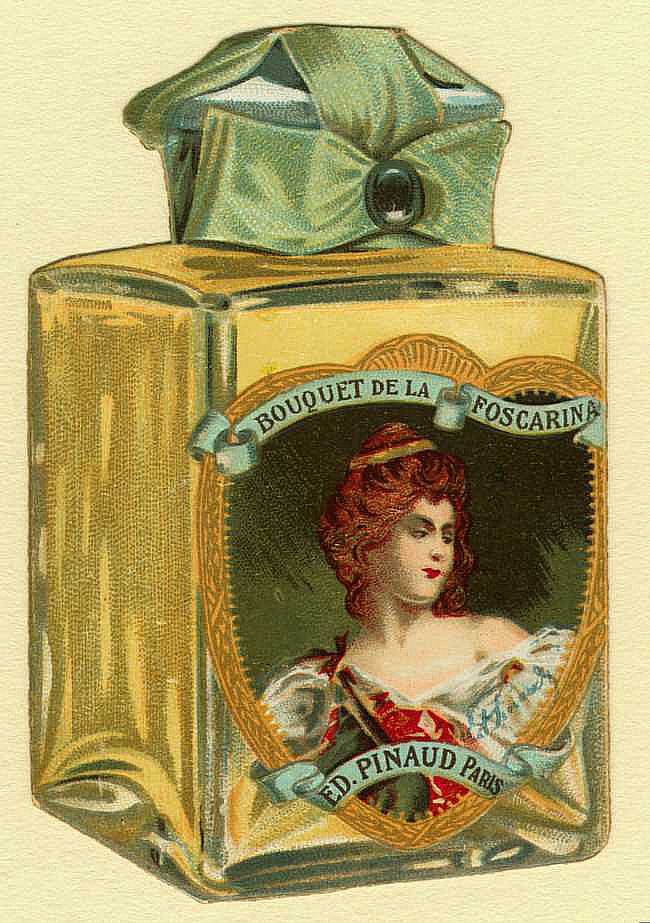 *Orders are custom-made.  Please allow two weeks for delivery or e-mail me for faster processing.
Always use caution with essential oils.  Do not use if you are pregnant or have major medical conditions.  If you suffer from skin conditions and/or allergies, patch test before using widely.  If in doubt about usage, consult a medical doctor.  Discontinue use if rash or irritation occurs.  Keep out of reach of children.  Do not put oils on or near an open flame. For external use only.  Do not ingest.

If you are interested in a fabulous product for relaxation where all you need to do is lie down and put your feet up, then check out The Chi Machine (R).  Two-week, No-Risk trial for product that will relieve your stress and pain in 5 minutes!  Call me at
(804) 363-5721 for more information or visit www.hteamericas.com and enter A185917 for your Original Sponsor ID when entering your order.
This page was last updated: March 29, 2009