Paula Quick:

"YOUR PERSONAL REFLEXOLOGIST"

QUICKSCENTS AROMATHERAPIE

Reflexology is a holistic healing art and science, with roots in ancient Egypt, China and India, based on the principle that there are reflexes on the feet, hands and ears that correspond to every organ, every gland and every system of the body.

Not a medical treatment, not a medical diagnosis, Reflexology IS a wonderful modality that can be used to help restore and maintain the body's natural equilibrium. This gentle, non-invase therapy encourages the body to work naturally to restore its one healthy balance and is profoundly relaxing.

Reflexology is suited for all ages and is ideal of those who are on their feet a lot, such as doctors, nurses, teachers, police officers, firefighters and others.  At the same time, it is ideal for those who simply love to pamper their feet.

In addition, many people have found Reflexology to be beneficial for:

Stress and Anxiety

Back, Neck and Shoulder Pain

Headaches

Infertility

Constipation

Depression

Insomnia

Lymphatic congestion

...and much more

"It's like awakening from a long, luscious nap."

"My feet are no longer hurting."

"I feel fabulously relaxed.  This is a relaxation you don't get from sleeping."

"I feel so much more relaxed.  I feel like a had a full body massage through my feet."

"Better rest than sleep."

"That was awesome. Like an out-of-body experience."

"You have a powerful gift.  God has truly blessed you."

A Reflexology session helps promote healthy organ function, a profound and deep relaxation of the body and an indescribable sense of well-being.  It revitalizes you on a physical, emotional, mental and spiritual level. If you're trying to figure out your life's purpose, or if you just need time to get away from the hurly-burly of life, Reflexology is an excellent tool for sacred "me time."

HOW CAN REFLEXOLOGY HELP ME?

SOME COMMENTS FROM PAULA'S SATISFIED CUSTOMERS:

Great for:

Employee Appreciation Events

Wellness Programs / Corporate Employee Benefits

Team Celebrations and Rewards

Company Events and Offsites

Golf Outings

Meeting Breaks

Client or Vendor Thank You

Trade Show Traffic Builder

Ask about Reflexology for Weddings, Birthdays, and other Special Occasions.  Mobile Service Available for Office, Home, Event, Party , or Convention. Upcharges may apply.


"The foot is a masterpiece of engineering and a work of art."

- Leonardo da Vinci

Yes, I Do Spa Parties!!! Call me at 804-363-5721 for details.

BEAUTIFUL GIFT CERTIFICATES ARE AVAILABLE

REFLEXOLOGY AND ACUPUNCTURE

Looking for a wonderful complement to your Reflexology sessions or just curious about Acupuncture?  Teresa Green is my personal acupuncturist and I love her!  I had a bout with "trigger finger" and after a couple of rounds of acupuncture, I can now bend my thumb all the way back and it doesn't hurt.  No way was I going the traditional medical route and be told I needed surgery or get get pumped up on steroids.  My thumb is doing just fine, thank you very much!

Teresa is very gentle with the needles and explains everything every step of the way.  And if the thought of getting needled is upsetting to you, she has non-invasive pellets that she can use, as well.

To contact Teresa, please visit her website at
www.GreenAcuClinic.com
or call her at 804-683-2979 or 804-271-7920.
This page was last updated on: October 27, 2008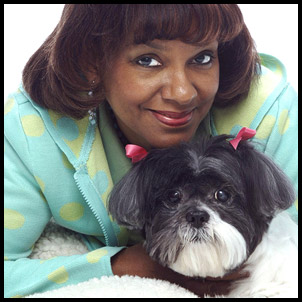 Click here for information about my unique blend of Reflexology and Coaching.
Call me at 804-363-5721 for my "Coaching by Candlelight" sampler.